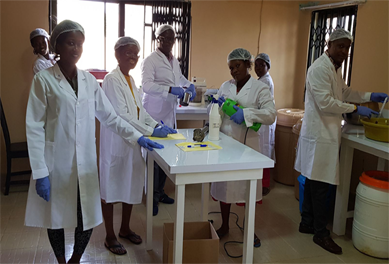 Research of natural tropical ingredient for :
a.  skin care
b.  pet care
c.  natural pest control.
We develop products using  100 %  natural ingredients containing extracts and oils from shear, coconut oil, moringa, baobab, neem, guava, avocado,  cassia alata etc. We have a library of natural extract that are brilliant for skin care and protection.  These extracts especially  can also be used to formulate products for taking care of pets  protecting them from ecto-parasites and healing surface wounds.
Organic farming and gardening consultation
a.  organic pest control on farm and in the field
b.  organic fertiliser
c.  sustainable farming.
Green Gro is an expert in organic farming and provides input for pest control and oil fertility. Our azadirachtin (neem) based products are certified organic. Our team does farm visits and trains farmers on how to use products to improve yield.
Contact us for your organic and 100 % natural formulation needs.